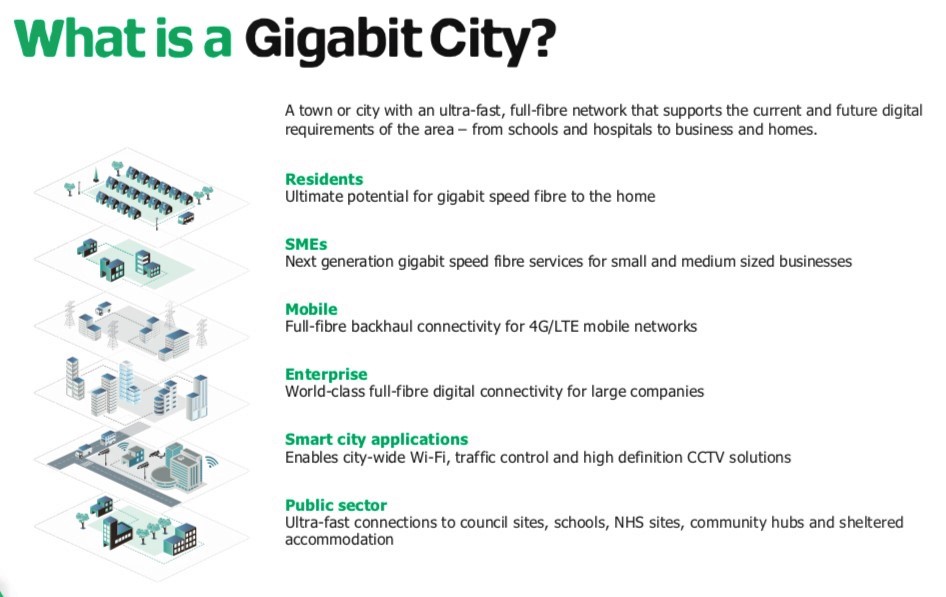 Sheffield and Rotherham now have full fibre digital infrastructure, which enables ultra fast internet access! We can provide this ultra-fast connectivity from as little as £290* per month for 500MB! Staggering speeds with complete reliability.
Download the fact sheet HERE to learn all about Gigabit Cities, what it means to your organisation and how it's shaping the digital future of the UK.
To check availability, and for more details, call or email us on:
Phone – 0114 220 3000
Email – info@thedigitalgroup.co.uk
* Subject to availability & survey.