Remote working is a super important facility for when staff can't make it into the office, and vital for any organisation when it comes to business continuity.
Matt Dobing, one of our Technical Account Manager's, looks at ways to give your workforce access to mission critical systems from home, together with some nifty bolt-on's to enhance the user experience.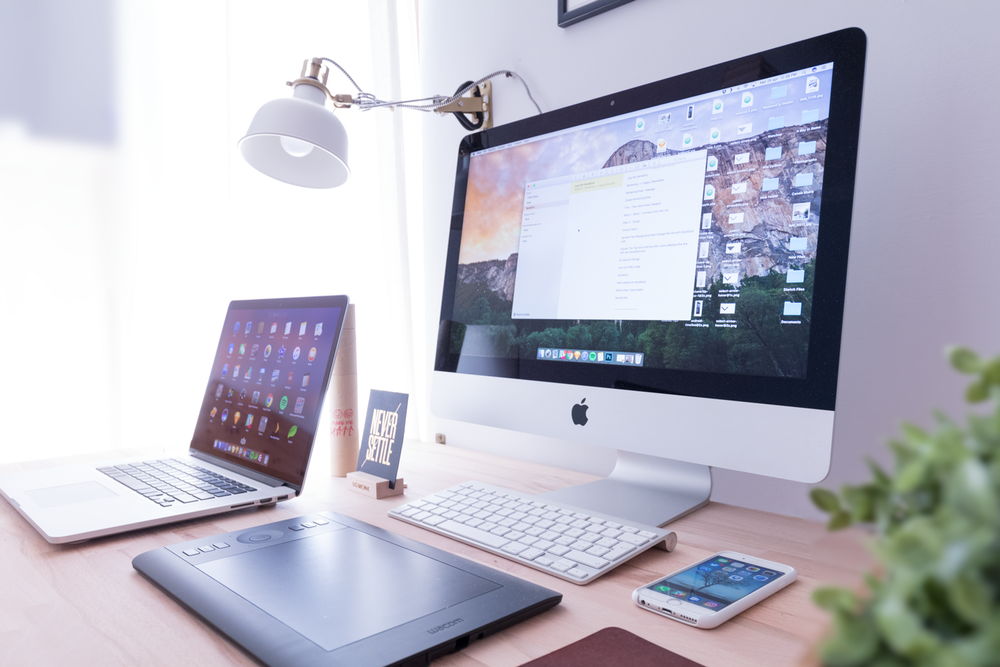 Cloud-Based Resources (Office 365)
If you have an Office 365 account, you're most of the way there! Simply browse to login.microsoftonline.com with your Office 365 credentials and off you go.
From here you can open your Outlook and use collaboration tools such as Microsoft Teams to work effectively from home.
If you don't know your password, simply contact your IT provider who'll be able to provide this.
Don't yet have Office 365 yet? Call us on 0114 220 3000 for pricing and advice on how we can enable your business to work in the Microsoft cloud.
Server-Based Resources (On-Premise)
If you connect to a local server in your workplace to access company data, email and more then it's a bit more complex to establish remote working.
VPN Connectivity
VPN (Virtual Private Networks) let you remotely connect into your workplace almost like you're connected whilst in the office.
This is a great feature for remote workers as it allows access to all your important resources from wherever you are.
Some handy tips on how to get started with VPN:
Check what VPN provider you have configured in the office. This could via your router, server, or a 3rd party provider online. Check with your IT provider if you're unsure.
Get yourself a dial-in user created on the VPN service. This is your own unique set of credentials that can be used from any device with internet access to connect securely into your office network.
Once connected, make sure you map your company files to a letter for ease of access, and ensure your Outlook and other apps connect as if you were in the office.
Ensure your company is utilising secure authentication methods for VPN connections, and make sure your username & password are strong!
Don't have VPN connectivity? Call us on 0114 220 3000 for more detailed advice on set-up.
Remote Desktop Program (RDP)
Remote desktop is built-in Windows application that enables you to remotely control another PC or laptop. This has some benefits in that it allows full access to your work desktop, therefore all the programs and apps you use on a day-to-day basis whilst in the office.
Some handy tips on using RDP:
Don't have RDP established already? Call us on 0114 220 3000 for more detailed advice on set-up.
Other Methods (Free 3rd Party Apps)
If all the above does not apply to you, or your organisation simply doesn't have the requirement for that level of IT set-up, a quick and easy way to establish remote access is via a free or paid 3rd party application, such as TeamViewer or Google Chrome Remote Desktop.
TeamViewer
TeamViewer has been our go-to tool for remotely accessing supported customers' devices, whether that be to diagnose issues or make on-the-fly configuration changes. Its reliability and security are second to none.
There's a free, cut-down version you can download to your PC or laptop. Visit teamviewer.com, click the Free Download link and follow the easy steps to install.
Once installed check out THIS video to set-up unattended access so your PC or laptop can be available even when it's logged out. Take note of your ID and password as you'll need this to connect from home.
The last step to do from home is install TeamViewer and use the ID/password you noted down to connect into your workplace device.
Chrome RDP
This is another free app that lets you remotely connect to your in-office device, if it remains powered up.
Head to https://remotedesktop.google.com/access/ and follow the prompts to set up remote access on both your home and office PC or laptop.
Once configured, simply browse to the site above and click the desired device to initiate a remote connection using the PIN code you assigned.
If you need more functionality than these free apps provide call us on 0114 220 3000 for more detailed advice.
Taking Phone Calls (HVS)
Check out our recent article HERE on the website that covers our feature packed hosted VOIP phone system – HVS.
This is perfect for home workers, as it can be used on a smart phone/desktop app or a business grade IP handset. Don't let legacy, cumbersome phone systems, and old analogue lines or ISDN limit you in times where agile remote working is needed for enterprise-grade telecoms.
For information & advice on how we can switch your legacy comms over to a hosted service, without having to ditch your existing phone system, call us on 0114 220 3000.
On-Line Meetings Using Microsoft Teams (Blur)
If you have access to the video calling feature in Microsoft Teams, but aren't happy with your home backdrop in a video meeting, try background blur. You'll nice and clear while everything behind you is subtly concealed.
This is super easy to set up by following the guidance in this Microsoft link https://support.office.com/en-gb/article/blur-your-background-in-a-teams-meeting-f77a2381-443a-499d-825e-509a140f4780
If you'd like to see how Microsoft Teams can benefit your remote workforce call us on 0114 220 3000 for more detailed advice.