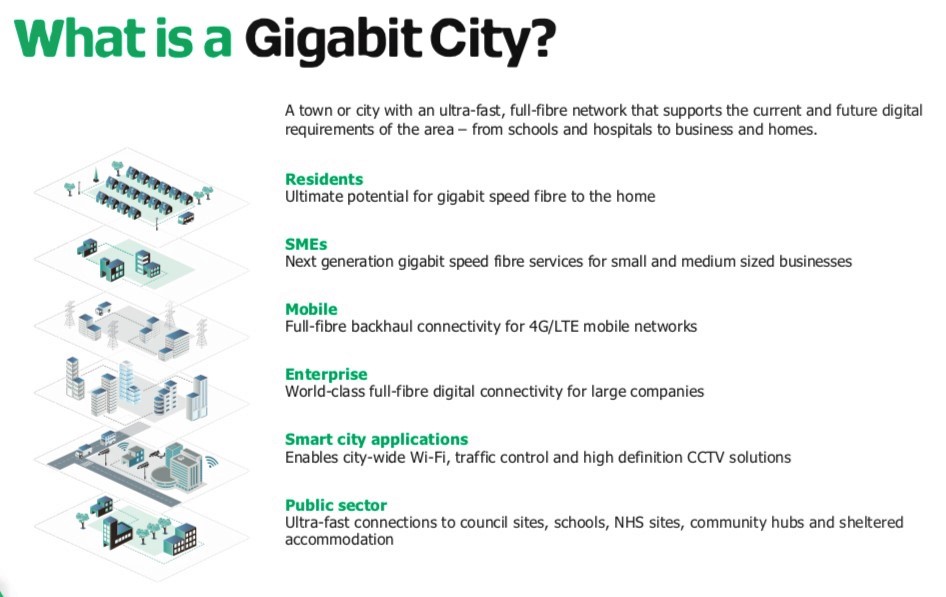 City Fibre is the UK's largest alternative Full Fibre network provider and builder of Gigabit Cities, currently, there are 27 cities with access to Full Fibre Infrastructure. As part of the UK government's vision for a Full Fibre Britain. City Fibre have ambitions to roll this out across the whole of the UK in the coming years.
In the Yorkshire regions, Leeds alongside Sheffield represent two of the largest cities in this area. We can provide ultra-fast connectivity from as little as £290* per month for 500MB! Staggering speeds with complete reliability and scalability.
For more information, on how this ground breaking connectivity can facilitate your organisation's digital objectives in:
Sheffield, click HERE
Leeds, click HERE

Subject to eligibility & availability, DCMS Gigabit voucher scheme, equates to £2500 off over the course of the 36 month term
To check availability, and for more details, call or email us on:
Phone – 0114 220 3000
Email – info@thedigitalgroup.co.uk
* Subject to availability & survey.